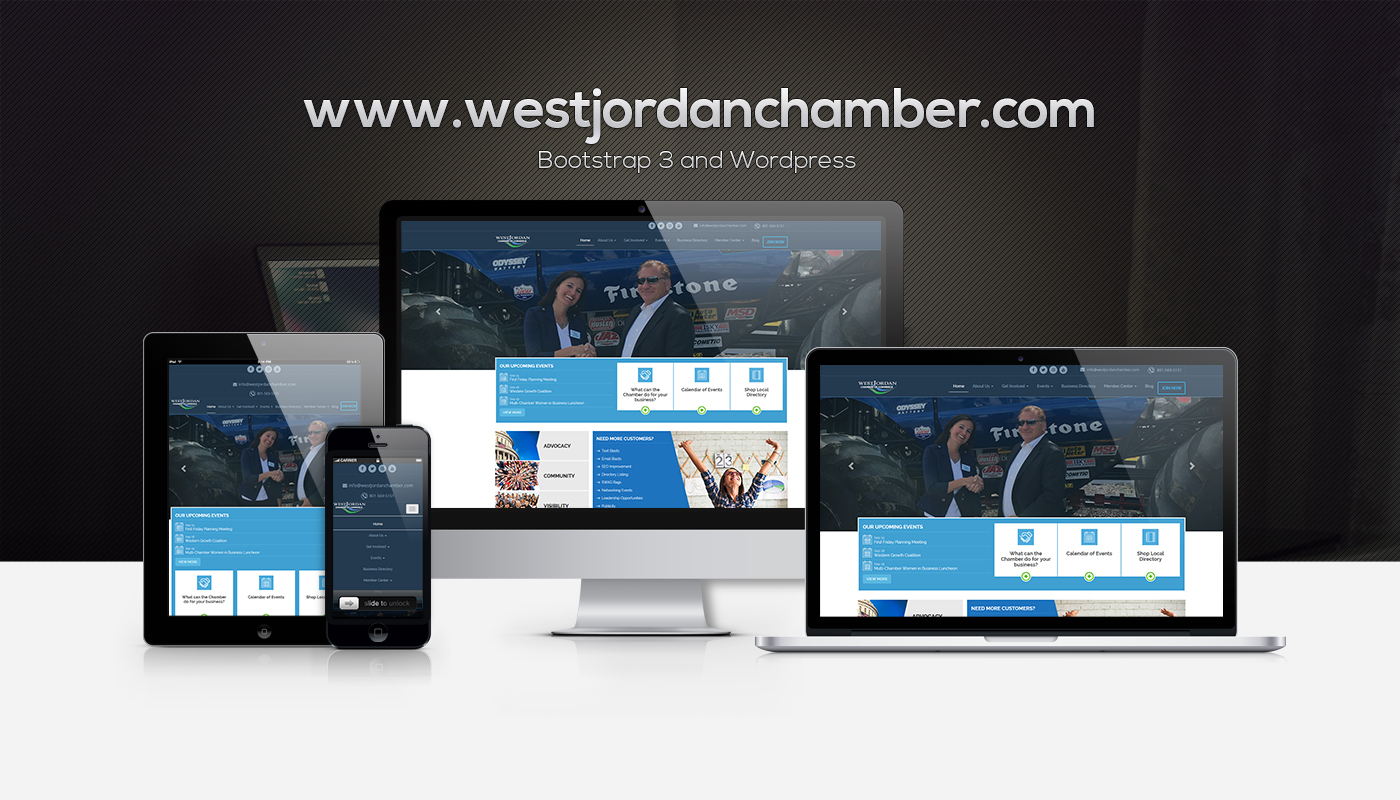 West Jordan Chamber of Commerce complete wordpress web development and management.
Company Name: West Jordan Chamber of Commerce
Client's Name: Aisza Wilde, President & CEO, West Jordan Chamber
Company Profile: According to their own statement -
The West Jordan Chamber of Commerce was established in 1986 and has been working very hard on your behalf to enhance the community in which we live and work ever since. We are committed to demonstrate the value of Chamber membership. If you are not already a member of the Chamber and\or are not taking advantage of the great benefits that come with membership, we encourage you to review the events and programs discover all the rewards we have to offer your business.
Project: Web Design
Designs: WordPress web development
Skills: Bootstrap, WordPress, Web Management, Web hosting
Links: Website