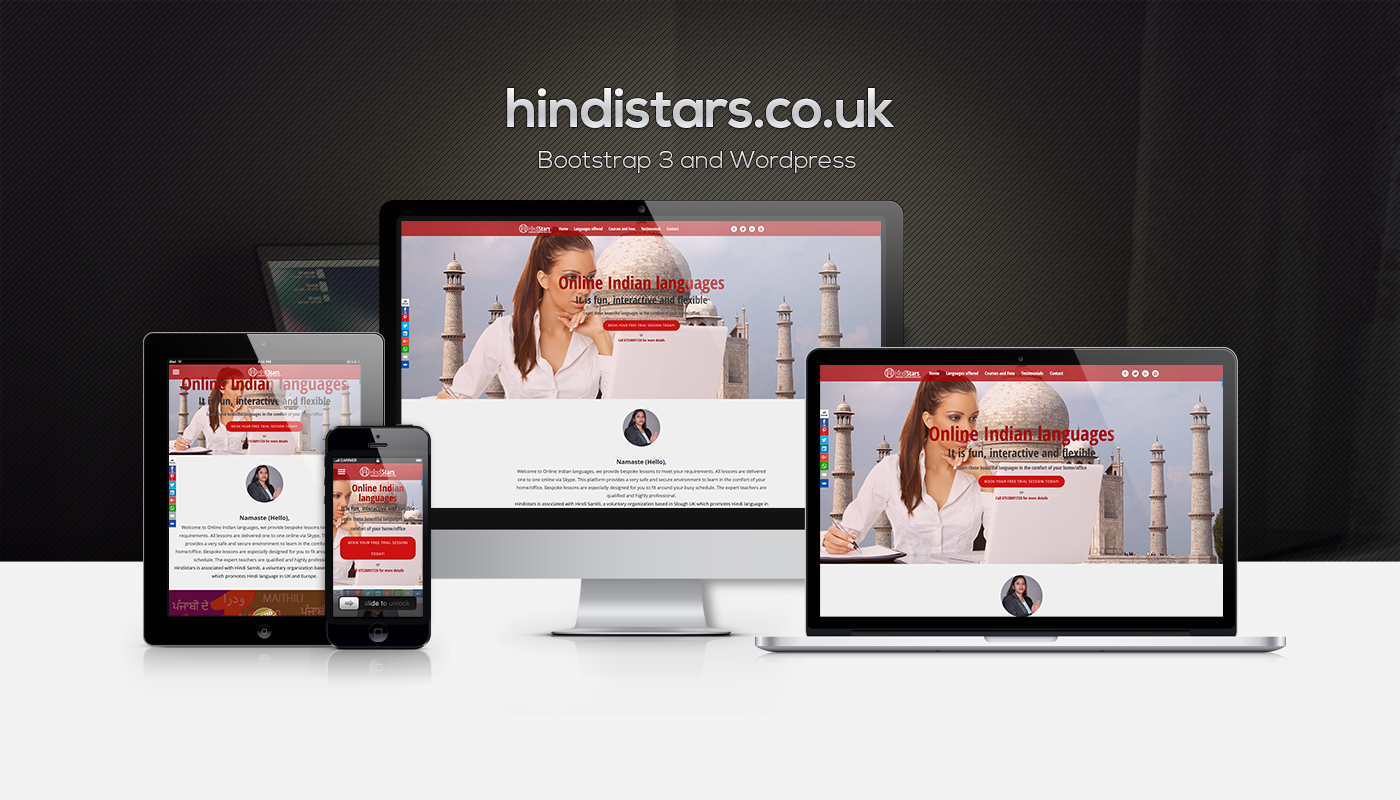 Hindistars WordPress Web Development
Company Name: HindiStars
Client's Name: Mr. Vijit Verma & Mrs. Anchal Verma
Company Profile: Client's Profile: HindiStar has brought the opportunity to learn Hindi Language Online in the comfort of the student's own home, and at student's own pace through Skype. It is Hindi Language Tutorship online institute.
Project: Web Development
Designs: Responsive WordPress Website Development
Skills: PSD, WordPress, Bootstrap, jQuery, php, DNS Manage, Hosting.
Links: Website